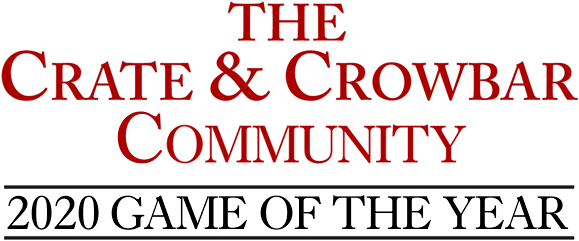 Deep Rock Galactic
Fleek Spock Galactic
Votes: 7
Website | OpenCritic: 85 (96% recommend)
Steam | Xbox
Show 2 Reviews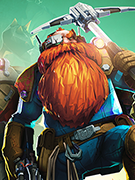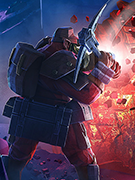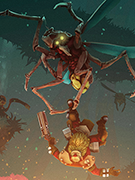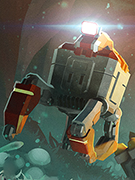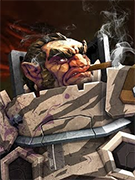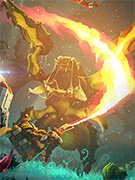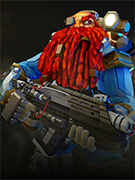 #10
Destiny 2: Beyond Light
No title puns for this one, just some actual player names:
Eris Has 20/20/20 Vision
Ok, O Boomer Mine.
I Am A Titan (ed. note: was very obviously a warlock)
Nyanbinary
Grow THICC From Strength
King Torture and the Renegade Princess
Fleetwood MAC-11
Ralph Nadir
Limit Brecht
15kg of Lasagna
Helmet Too Tight
George W. Kush
Shoutout To Them Pears
"



+



has departed"
"Habanero revived Super Damaged Canadian" (ed. note: relatable)
Sorry, eh!
Why use



when



do trick (ed. note: potential friend)
Intel® HD Graphics
IM NOT USING ROCKET LAUNCHERS (ed. note: during Season of Dawn Iron Banner)
Obama-69
"So Confused :D has departed"
Votes: 7
Website | OpenCritic: 71 (45% recommend) | Discuss
Steam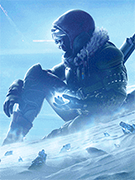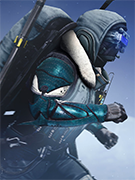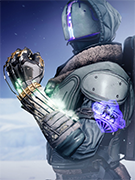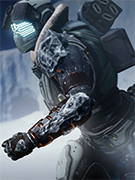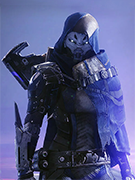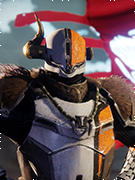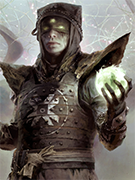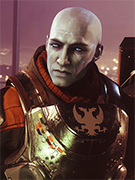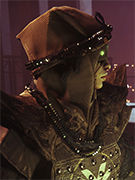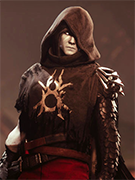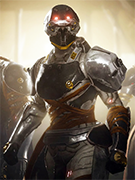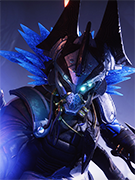 #9
Reviews of Deep Rock Galactic:
DRG was designed for co-op, but even though I've only played it solo it's still a fun, tense, well-balanced shooter. How many L4D-alikes can you say that about? The strength of its class balance is proved by everyone believing their class is definitely the best. And best of all: customisable beards!
Mildly-irritating character barks aside, it's the best co-op fun I've had in a long time. Just navigating the space as a group is good on its own. So many instances of wondering how a friend died, followed by dying in the exact same way. Buddy system, folks.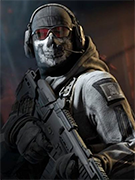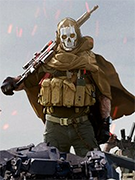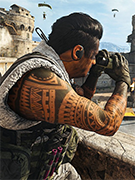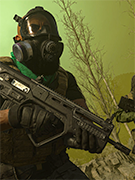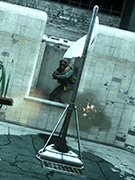 #8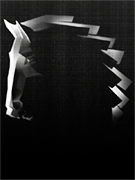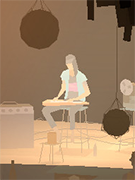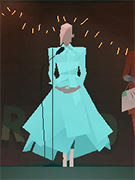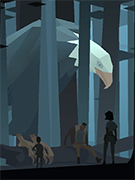 #7
Reviews of Call of Duty: Warzone:
This was borderline GOTY for me purely because of the silly amount of hours I've sunk into it. If I'm not playing a single player game, I'm playing Warzone. There are better battle royales mechanically, but there is just something more enjoyable about the chaos that is possible in Warzone.
Reviews of Kentucky Route Zero:
A long time coming, but the atmosphere is incredible and the concepts surreal and beautiful. I've rarely played a game with such a unique and strong sense of place.
Is it alright to have an aspirational pick? It's alright to have an aspirational pick. The 2020 game that I wanted to play but still haven't. One of my absolute fondest memories is playing the then-new Act III against the sunrise on a night (morning) when I couldn't sleep.
Star Wars: Squadrons
The Mon Calamari DLC is Star Wars: Squidrons
Votes: 8
Website | OpenCritic: 79 (79% recommend)
Origin | Steam | Epic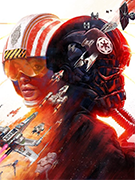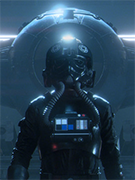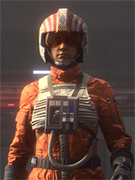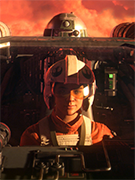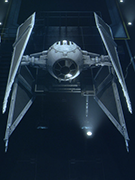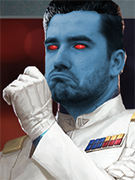 #6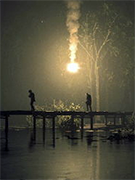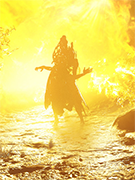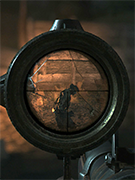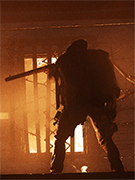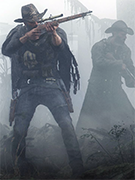 #5
Reviews of Hunt: Showdown:
A delicate blend of mud, bees, and sad horsies.
Tony Hawk's
Pro Skater 1 + 2
Guy Who Looks Just Like Tony Hawk's Pro Skater 1 + 2
Votes: 10
Website | OpenCritic: 89 (99% recommend)
Epic
Show 3 Reviews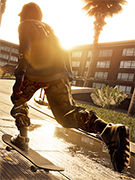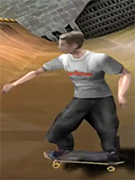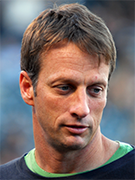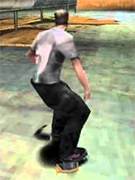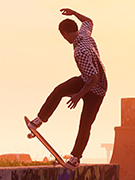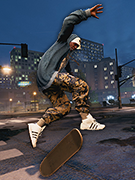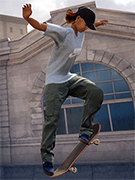 #4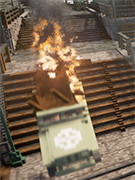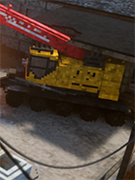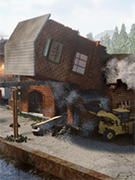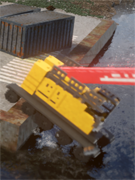 #3
Reviews of Tony Hawk's Pro Skater 1 + 2:
Call me when you give this stellar remake treatment THPS3, Activision, xoxo
It's those old games that you know & love - brought back not as they were, but instead as you remember them being. All the later moves of 3 & 4 are here, along with additional goals for the levels in 1 and an expanded progression system to keep you playing long after your first run through.
Makes you play like a child. You know, when they're playing with their toys like it's the most serious and important thing in the world. That'll be you, carefully levelling a path through a warehouse. Maybe it's a good idea. Maybe it's a bad idea. But it's your idea now, so push ahead with it.
A really fun sandbox. Figuring out tricky ways to accomplish your goals is great - I lashed two heavy safes to a dump truck using planks, then dragged them to my goal.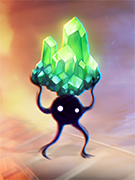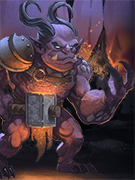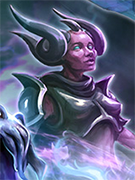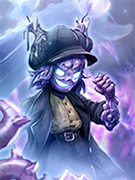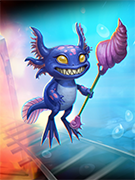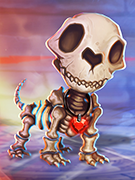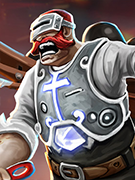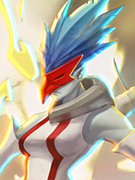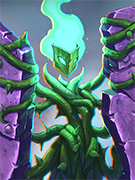 #2
Among Us
The Ghost Humongous
A Mongoose
Votes: 20
Website | OpenCritic: 82 (67% recommend) | Discuss
Itch.io | Steam
Show 7 Reviews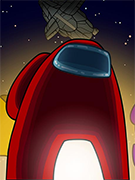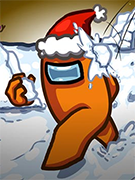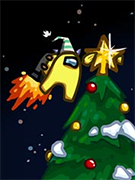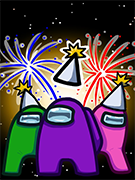 #1
Reviews of Monster Train:
Sometimes, card games are elegant machines where everything converges together in one single moment of crystal clarity. Sometimes, you upgrade your big man and make spell go boom. Monster Train is the latter, and it works for me and is surprisingly lore deep and pretty to boot.
Slay the Spire is a highly-tuned performance car; Monster Train is one of those silly monster trucks that always rights itself. I respect the former, but I enjoy the latter more. Also the lore was both weirdly deep and entirely opt-in? Bizarre.
A decent deckbuilding game without an economy tacked on. Has all the good bits of a deckbuilder, which is the process of figuring out which most broken and degenerate, but doesn't overstay its welcome by trapping you in a constant grind.
This was the most fun I had this year. In addition to making new friends through it, it's just been a joy to see the variety of ways to tweak your experience. Whether because of how casually you treat it or by adjusting sliders or using folk rulesets, it's amazing what has come out of the community.
Delightful social subterfuge and deception played out by a cast of adorable astronauts. The rhythm of the different tasks you complete as a crewmate is satisfying, and killing people one by one like a slasher film antagonist is endlessly entertaining. Nobody can be trusted when everyone is SUS.
Like Phasmophobia, and unlike most viral "content" games, this game is genuinely great. Everytime I play it I discover some nifty new thing about it, too often for it to be a happy coincidence. This game's quality is no accident, and has been an amazing way to hang out with friends this year!
The memes almost ruined it. Almost.
"If you vote me then we lose" - An Imposter, probably.
No other game has made me so resentful of my "friends". I may never trust them again.
I don't think I really need to say anything about this aside from red is sus.
#11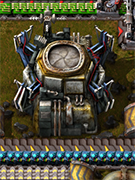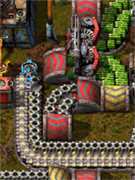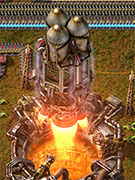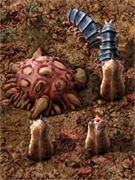 #10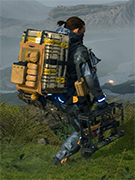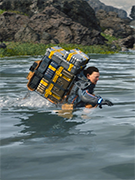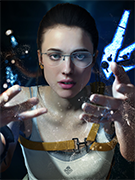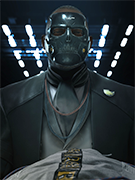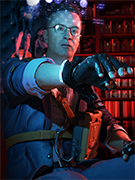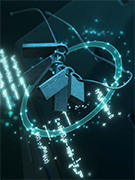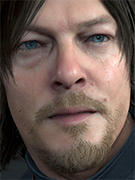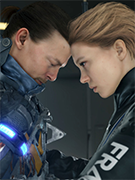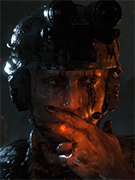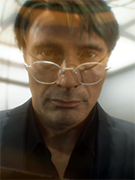 Death Stranding
Bought it in February, played it a little bit but it didn't quite click. Then came quarantine.... Part of the joy of the lore is that describing any one part of the vocabulary or visuals naturally spirals out in a fractal pattern to reveal the whole game's lore at once.
What a strange game! It's great and I like that through all the weirdness there are beautiful themes that are explored via the game mechanics.
#9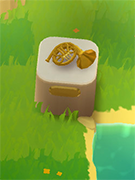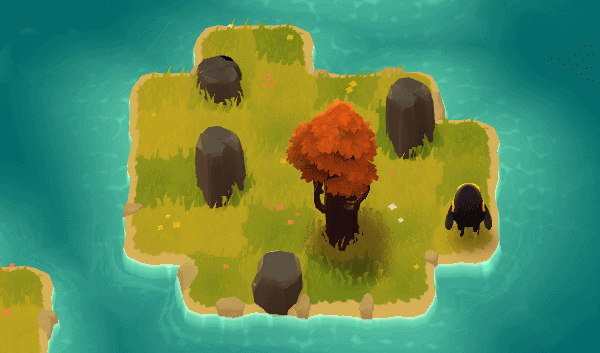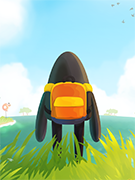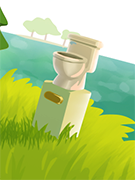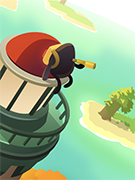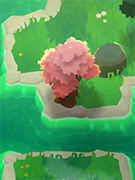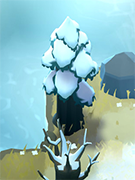 A Monster's Expedition (Through Puzzling Exhibitions)
With all the hallmarks of a Draknek game—clean, charming visuals, tight puzzle design in a world of branching explorations of variations on the main theme, and scenarios that teach incrementally—the meditative world of Expedition adds stellar writing for a whole that will leave you grinning giddily.
I am really not smart enough to be good at this game but the slick way it teaches you the ins and outs of those tricky trees is remarkable. Plus, it has the best writing in a puzzle game I've ever seen!
Perfectly constructed puzzling, funny and thoughtful writing, and a lovely chill atmosphere. I'm not sure there's a game as meticulously constructed as this one. Plenty of brilliant eureka moments.
The premiere log punching simulator and beach at sitter.
Wonderfully charming, brilliantly funny and super slick! Really enjoyed my little trip around the islands, and making new friends is always a delight :)
#8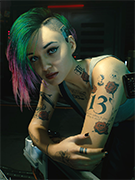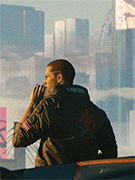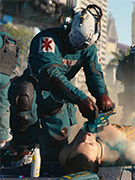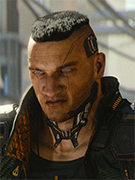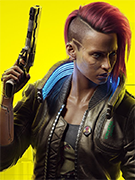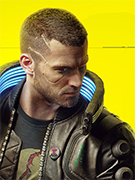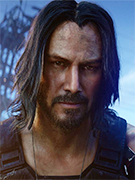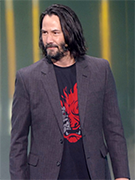 Cyberpunk 2077
Despite the occasional bug Night City has been a great place to spend my evenings. I can only imagine it getting better and given the quality of the Witcher 3's expansions, I'm excited to see where they take us in the future.
Despite its abundant bugs and highly vocal toxic parts of its fanbase, Cyberpunk 2077 was always going to be in my top 5. It has (mostly) delivered what I wanted from it: a big RPG with good writing and interesting, complex characters in a sunny dystopia. Give it 6 months, and it'll be even better.
A gorgeous open world RPG with lots of story, a decent open world full of stuff to find, and combat encounters that work like simple Deus Ex missions. Some really good encounters, some amazing first-person storytelling, and a lovely world. There's a lot that's underbaked, like the skill system.
#7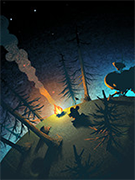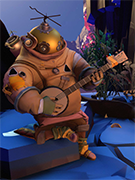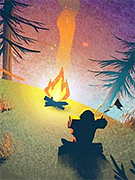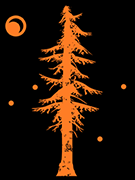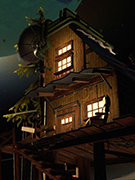 Outer Wilds Outer Worlds The Outer Wilds The Outer Worlds
So good it breaks my pet hate of time travel stories.
#6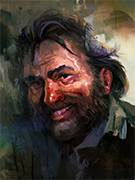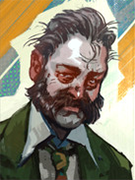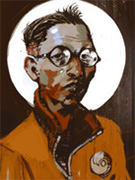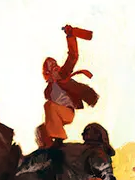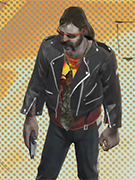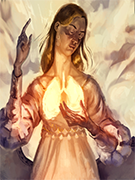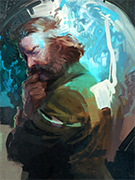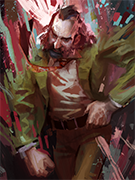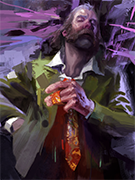 Disco Elysium
I would rather die than disappoint Kim Kitsuragi.
Please don't disappoint Kim.
Winner of "Most Persistent Yearlong Brainworm". It's by no means perfect and has plenty of rough edges, but it is so obviously unique in this space. So many of its quieter moments have taken permanent residence in my skull. I wait impatiently for the generation of games inspired by this one.
#5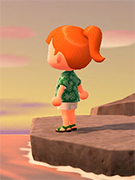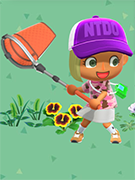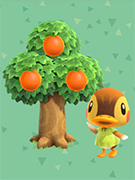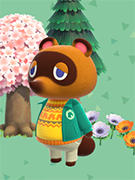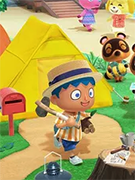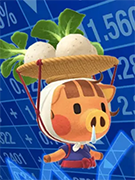 Animal Crossing:
New Horizons
Like all ACs I stoppped playing after a few months, but those few months were a fun, relaxing little routine. The most wonderfully polished installment yet, and great fun to hang out with friends in.
A predictable safe choice - but isn't this just the game for security and comfort? A game that is content to run on its own cycles, it was a major crutch for me for most of the year. Now it and I visit occasionally just to see what we're up to. A good companion to have.
I like to imagine that everything in Animal Crossing is the dillusion of a stranded loner amongst some woodland creatures and piles of leaves arranged into various furnishings. Or maybe that's just what I actually was while playing this game.
#4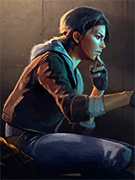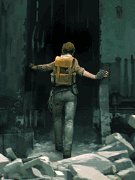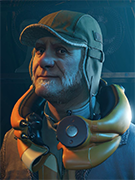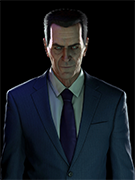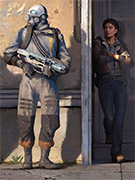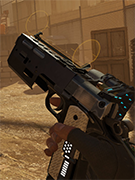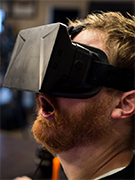 Half-Life: Alyx
Once I got over the natural magic of VR, the sheer shock of playing what is unmistakably a new Half-Life game in 2020 is worth the price of admission alone.
An ode to Jeff: "Please no. Please don't make me. No no no. Not that, not again. Please. Oh god."
#3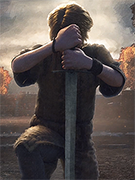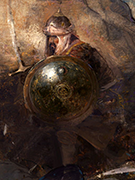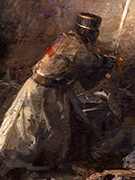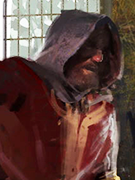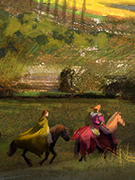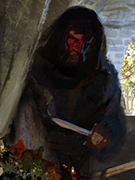 Crusader Kings III
The Sims if it weren't obsessed with consumerism, Total War if its overworld were well-designed and Civ if it could be remotely interesting after the 50th turn. No other game gives players so many options for pursuing user-oriented goals, whilst blindsiding you with unforseen consequences.
It's like the last game, but better! And the last one was already great! Wow! The game does the seemingly impossible by improving the core feature of the game - the interpersonal relationships. Now you are incentivised to do things that go with your character's personality, now you can keep secrets!
One I want to play more, but when in the right mood this is simply glorious. Look up stuff in the wiki that you don't understand, but for your first game or 3, just try to play your ruler and treat it like a story generator, not a game to "win"
Fuck the Pope, literally.
CK2 goes on diet, replaces feature bloat with a sexy new interface. Hope you like looking at maps!
#2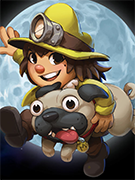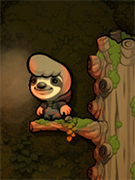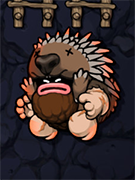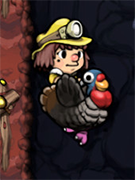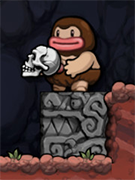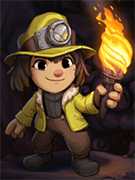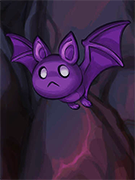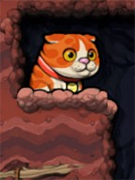 Spelunky 2
The sequel to one of the greatest games of all times is, as it turns out, still pretty damn good. Plus, it was a special pleasure to watch the secrets be discovered in real time as opposed to Spelunky HD, which I came to about 10 years too late.
A better Spelunky? Impossible. Yet somehow they did it, and without invalidating the original. Spelunky 2 initially feels like More Polished SpHD, and then goes to so many places I couldn't have imagined. It's tougher, but more forgiving in a way that meant I was able to reach higher heights.
I used to think I'd play Spelunky forever. But now that prediction has to be for Spelunky 2. In many ways, I still think Spelunky HD to be the better (perfect?) game in its precise and simple design, with no extraneous fluff. While 2 isn't as focused, it's smoother enough that I just can't go back.
More than iteration on a theme, 'lunky 2 is harder and more expansive the lunky HD. Its burrowed into my brain and I need just one more game. Please help.
Moles can eat my entire ass.
#1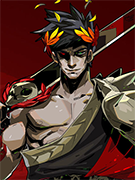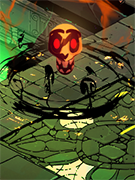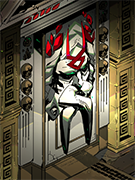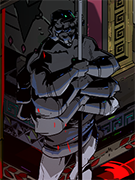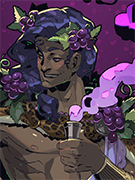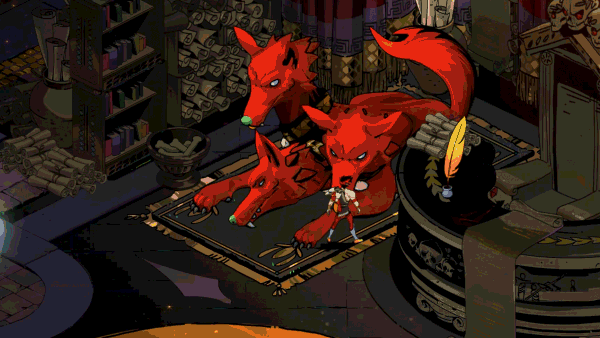 Hades
The roguelike for people intimidated by roguelikes. It radiates the most powerful 2020 aura in games: try to get out of your house and away from your Bad Dad. My girlfriend, who never played action games before, to beat it on EM4. And if nothing else, reward it for its sheer commitment to writing.
How to make dying in a roguelite feel less bad? Make it a reward because you get to chat with everyone! An idea that's so simple and executed so well you wonder why you haven't found an example of it earlier. Peak dysfunctional family Olympians. Music's great as always.
Hades feels like the culmination of everything Supergiant has made to date: the fast action of Bastion, the interweaving narratives of Pyre, and the multi-layered skills that combine and interact in unique & interesting ways from Transistor. Its stories make great use of the roguelike structure.
I'm not a big roguelike player, but Hades had me hooked immediately. The combination of highly compelling skill based action, great relationship based story, and neat progression mechanics made this one of the most fulfilling and exciting games I've played in years.
Count me as one of the "I don't like action/roguelikes except for this one" crowd. Perfectly paced goals to progress with throughout your quest, and a real feeling that you're getting better as you go, at the same time as the upgrades make it easier.
This godlike beatemup is a masterful execution of the roguelite formula. Brilliant characters, super fun gameplay, gorgeous art, and one seriously bad dad. Disclaimer and also brag: my name is in the credits.
Music is perfect, artwork is perfect, voice acting is perfect. The game feels fast and furious and fabulous. My only criticism is that I suck and am too proud to go down to the easier difficulty. But it's still a beauty of a game.
I found the music less memorable than in their previous efforts, but it's made up for by the gorgeous art, slick gameplay, excellent characters, and satisfying progression. It's good; play it.
I love the ludo-narrative consonance of setting a game where you die a lot in the underworld. Having multiple storylines that progress over many runs keeps this rogue-like interesting.
It's not often you find a game where every design decision you encounter is so obviously the correct decision. It is, perhaps, the best of all possible roguelikes.
Who knew repeatedly murdering your own dad could be so wholesome?
Gods, what a game. What can I say that hasn't been said umpteen times by people far more qualified than myself other than its a nigh on perfect game?
Miss Megaera is very mean and that's pretty sexy thank you.
Hades more like Zeitgeistes
Best dating sim disguised as a roguelike
Honourable Mentions
Strong contenders that just didn't make it into the top 20.
(Click underlined items to see reviews.)
Command & Conquer Remastered Collection
Control
All I can say is you should play this game purely for the Ashtray Maze sequence.
Control's setting, characters, writing and environmental design, all impeccable, and if you can get RTX running it looks fantastic. Slightly let down by an overemphasis on combat that's a little too hard and a little too repetitive, but accessibility options make that a minor complaint.
Doom Eternal
DOOM! GUNS! METAL! EXPLOSIONS! GRAPPLE HOOK! FLAME THROWER! RAAAAAAA!
Visceral, gory, brutal and anarchic. It's like playing chess while the room is on fire, bullets are flying and someone is playing very loud metal. It's like id read my mind and made me the perfect game.
Fall Guys: Ultimate Knockout
It didn't have staying power for me, but the mid-afternoon sessions with community members had me screaming, shouting, laughing and cheering as we bounced, ran, fell and grabbed our way through part of lockdown. Fear the lamentable bean man, and all wolves are wrong'uns.
The guy that falls twice as fast falls half as far. I might never play it again but in The Cursed Year, Fall Guys was slapstick nonsense and ever since the much-missed Helldivers I've longed for silly multiplayer games.
Microsoft Flight Simulator
Monster Hunter World: Iceborne
By sheer playtime it ought to take my top spot. Yes, the sediment of years of accumulated system crud means there's one hell of a learning curve. But get over the hump and there lies one of the deepest, most satisfying games to dig into. Boop snoots and doot doots forever.
They made 2018's GotY even better. I think this was my 2019 GotY but I played it so much in 2020 that it couldn't be left off this list. The content they added over time (new monsters & seasonal festivals) was all outstanding and the endgame kept me playing well past the thousand-hour mark.
Satisfactory
Sekiro: Shadows Die Twice
No, they die considerably more often than that, especially to the overly-difficult late-game bosses. Good: it gets rid of Soulsborne's tedious spawn-a-long-way-from-the-boss timewasting. Bad: pressing the right buttons is considerably harder. Still finished it. I would love the pure stealth version.
FromSoft bringing it with the stealth based Spider-Man hack and slash they've always been destined to make. What it lacks in fashion options it makes up for in dynamic movement options. I lie. Lack of fashion is unforgivable for any souls-like. Spider-Man 2's own webslinging could not atone for it.
Star Wars Jedi: Fallen Order
I don't think it's as good as HZD but it's a game with tense combat and a well-written story (if a little cliche) that manages to escape the hell-pit of being an interquel. Plus Bra'tac from Stargate is in it, which is always a bonus.
The Last of Us Part II
XCOM: Chimera Squad
Dishonored 2
Great level design and very satisfying stealth action. The environments feel immersive and believable. The supernatural abilities were a joy to play around with.(Can't wait for Deathloop!!) The story is a bit weak though, to be honest.
Everything I liked about the original Dishonored, but more and more creative while looking even better. A little less focused, in fairness, but in a year where I hadn't played KR0, maybe it would have been my GOTY.
HITMAN 2
I still feel that Hitman (2016) 2's progression systems and Opportunities UI—the Achievementification of Hitman—are overbearing, didactic, and lessen the experience. So, it says a lot about the strength of the core mechanics and level design that it's still a worthy successor to Hitman: Blood Money.
The latest two Hitman games are perfect tourist simulators. Holidays to die for!
This year I played Mumbai, Hokkaido, then all of the Isle of Sgail. They're all great. There's also some really fun challenges like strangling one of the sisters with a special necklace you have to steal from a guarded display case. I fell into this and mastered it fully in 3 playthroughs.
Horizon Zero Dawn
Fantastic open world adventure plus you get to hunt big robot animals with a sharp stick, therefore has to be my GOTY :)
The best Assassin's Creed game, the best Robot Charismatic Megafauna game, a protagonist who is a decent and pleasant human being, and a story that I wasn't expecting.
Bows are good, dinosaurs are good, robots are good, stories about lost parents are good. The only criticism I have is its concession to fast travelling by letting you do it for free after the first area.
Noita
Paradise Killer
Raft
Very relaxing and addictive survival crafting game where you build a raft and sail it around a flooded world. The building is simple, the crafting is simple, and there's a really good hooky loop; craft your raft, find an island, take goodies from it, sail on.
Sea of Thieves
Despite loving this game for 2 years, I never kept at it until this year. It's a game almost perfectly tailored for me but for the inclusion of PVP, which kept turning me off of it in the past when sailing solo. Approaching each session with equanimity and expectations of zero progress made it work.
I'm torn on this one because of how frustrating this game can be, and I have very little time to spare on being frustrated these days. But when I'm not being repeatedly ganked by players hundreds of hours my superior, I can't deny that it's truly beautiful and a fun time mucking about with friends.
An authentic pirate experience. Robbing things and being salty.
A Short Hike
A game with a wonderful ton and sense of motion, one that truly feels like going on a brief little vacation, full of interestingly distinct characters and delightful moments and interactions.
Assassin's Creed Odyssey
I played this for HOW many hours?
Dark Souls 2: Scholar of the First Sin
DS2 is the last From Software game I have played. I saved it for last because of it's reputation. It's a great game with thick atmosphere and beautiful music. However, often the environments felt more gamey than previous installments.
Don't let the naysayers of this instalment of the Souls series fool you. It may not have some of what made the original great, such as its weaving level design, but as a combat system to play with, it's as fun as anything I've ever tried, and this one makes it a little easier to play with friends!
Since fashion is the true measure of any good souls-like, Dark Souls 2 was an obvious contender. Dark Souls is a comfort food and the only reason the sequel makes this years list is because I'd already replayed the original in 2019.
Halo: The Master Chief Collection
Hardspace: Shipbreaker
Do you like spaceships? Do you like taking things apart? Then you'll love taking spaceships apart in this exciting new first-person Dismantle 'em Up from the makers of checks notes RTS Homeworld: Deserts of Kharak. Huh.
Persona 5 Royal
It's my 2018 GOTY but just...better and more streamlined in every way. Wish the existing Phantom Thieves got more development, but Akechi and Kasumi are fantastic and I've been blasting the new OST all year.
Phasmophobia
A really fun puzzle game to torture your less experienced friends in. Especially for a one-person effort, it's no accident that this game is great. For all the jank, it's got a lot of heart, and forcing people to use the spirit box alone in a dark room never gets old.
Hiding in a corner in the dark? A good time!
Risk of Rain 2
Also known as "the game that got me to learn how to shoot things on consoles". If you want a roguelike where what you do is shoot things with mates, this is the one. Had a whale of a time playing it this year and it's just plain fun.
Slay the Spire
The Witcher 3: Wild Hunt
Umurangi Generation
I don't know how you talk about videogames in 2020 without talking about Umurangi Generation - an unabashedly loud protest piece wrapped in an unbelievably stylish photography sim. Makes the rest of the industry look cowardly in comparison.
With the Macro DLC, this becomes a game of two halves which perfectly reflects the zeitgeist of 2020. In the main game we have the first half contained, pained, quiet, elegiac. The second half (the DLC) louder, unconstrained, a raw, violent scream at endemic injustice. "Yes. YES. The tiger is out."
Wide Ocean Big Jacket
The writing is great, that's the main thing. The characters and setting are very engaging and not an usual subject for video games. I think its use of point of view is rare or maybe unseen in games, and that makes me think a lot. It's really funny too, did I mention that?
Assassin's Creed Valhalla
Blaseball
Cloud Gardens
A relaxing puzzle game about growing plants on abandoned human structures.
Incredibly soothing. Bonsai without all the required patience.
Desperados III
Escape from Tarkov
Absolutely love to be a boy looting tins of condensed milk whilst wearing a milsim getup that would make the most dedicated airsofter blush. Best played with pals who won't shout at you.
Hateful game. Incredibly tense, quite satisfying. Good with friends and if you want to surprise yourself by having opinions about types of 7.62x39mm ammo and what foregrips are best on an AK74M.
Genshin Impact
Once lockdown started Assassin's Creed Odyssey was my 'escape' game, but it's been supplanted by Genshin Impact with its gorgeous world and music, surprisingly touching writing and great characters. The fact that a free-to-play gacha game is the most fun I've had all year is weird but here we are.
Ghost of Tsushima
No Man's Sky
Ori And The Will Of The Wisps
SnowRunner
Subnautica
Total War: Warhammer II
Each of its factions shine on the battlefield; shame that overworld design is so poor it railroads players into a conservative mindset and encourages doomstacking whilst punishing having multiple armies.
This feels more like in spite of the game itself - the overworld is janky and hard to interact with but playing Skaven and lining up miniguns on a hill to spray Dark Elves with green bolts just can't be beat.
Warhammer: Vermintide 2
Vermintide's melee combat is a true design achievement, capturing the feeling of being a half-drunk dwarf whose pickaxe is swinging him as much as he's swinging it. But the best thing I can say about it is it allowed me to have brilliant co-op fun with a friend I hadn't gamed with in too many years.
Wilmot's Warehouse
I spent far less time with this one than my other GOTYs but it utterly captivated me during that time. For fans of time sensitive inventory management amid fog of war, Wilmot's Warehouse allows you the freedom to devise your methods of play. As you progress, you will succeed or fail by your choices.
World of Warcraft: Shadowlands
Alba: A Wildlife Adventure
A lovely little island vacation game with a robust and delightful wildlife spotting system, very appealing audiovisuals, and a simple but nice story about rallying people against a corporate incursion and a corrupt mayor to protect wildlife.
Apex Legends
Baldur's Gate III
Bloodstained: Ritual of the Night
I make bats, bats win fight. When bats do not win fight, I quit.
Carrion
Carrion has a lot of Wario Land 4 flavor and you can't convince me that is not intentional.
DARK SOULS III
Dark Souls: Remastered
I don't know how I keep playing this game every year with someone else. Despite its reputation as harsh and unforgiving, when you learn its ways, it is such a comfortable game to return to, and a real blast to spend time in with a friend. This year, I learned to love the Black Knight Greatsword. <3
Demon's Souls
Technically the PS3 version but they are basically the same game (really, the remake is faithful even to the really bad parts). It's a bit faster paced than Dark Souls and has a clearer idea about what it wants to be. I loved it!
Destiny 2
Divinity: Original Sin 2
Late to the party on this one but it's a great RPG that evokes everything I loved about the old school Bioware adventures.
DOOM
Dota 2
Elite: Dangerous
Do you like the idea of Star Citizen but want to play a game that actually exists and works and is fun? Well I've got good news for you because Elite: Dangerous is that game. Shoot! Mine! Explore! Haul cargo! Run a space-Megabus service! Spend hundreds of pounds on a HOTAS setup!
Europa Universalis IV
Fallen London
Final Fantasy VII Remake
Final Fantasy XIV Online
A horny MMORPG that's full of friendly people.
Gears Tactics
I had a good time with this. I remember nothing else about it. So it's my Rip'n'Tear of the year, because I completely forgot I played Doom.
Griftlands
Halo 3: ODST
It's not the "most" Halo, and maybe not the "best" Halo, but it's by far my pick of the bunch - a noir-soaked jazz mystery that holds up perfectly within the awkward package of The Master Chief Collection.
Immortals Fenyx Rising
Into the Breach
Mafia: Definitive Edition
Not the greatest gameplay, but dripping with time & place.
Magic: The Gathering Arena
Mindustry
Minecraft
Parkitect
Unable to go anywhere this year, I've taken pleasure from making intricate designs in this very steady and accomplished title.
Persona 4 Golden
Red Dead Redemption 2
Ring Fit Adventure
It's exercise but gamified to the point that my brain doesn't realise it's exercise until it's too late and I hurt. I'm told it's good for me.
Having a genuine positive effect on my lifestyle throughout the year means this has to make it on there. Also a genuinely fun and engaging game whose story mode entices you towards new achievements without pushing you too hard.
Rocket League
Runescape
Another lockdown nostalgia banger. Sure, it looks terrible and some of the quests that I played when I was 11 are still in the game - but what other game has skills for cooking, fletching, pottery, and summoning little useless cute wolves? Probably not many!
So uh, this was a surprise. I started this near the beginning of the year and expected to burn out in a month or so, but the way the goals you set yourself spiral out in complexity into other sub-goals you can set for yourself has kept the game endlessly fresh & rewarding. The nostalgia's great too!
Sid Meier's Civilization VI: Gathering Storm
Honestly this game has so many weird systems that fail to properly compliment each other that there are some really funny exploit strategies you can employ and I had great fun just playing around with that. 0/10 for that time my entire empire was wiped out by meteors...I was only exploting a bug..
Squad
Star Renegades
Stellaris
Stormworks: Build and Rescue
The Elder Scrolls V: Skyrim
The Skyrim modding community deserves an award every year
Tom Clancy's Rainbow Six Siege
Total War: Three Kingdoms
Watch Dogs: Legion
What Remains of Edith Finch
Yakuza: Like A Dragon
Special Consideration
Wonderful games recommended by just one member of the community.
Titles in bold were that member's Game of the Year!
(Click underlined items to see reviews.)
13 Sentinels: Aegis Rim
A triumph of aesthetics and narrative design. To call it just "13 great adventure games for the price of one" would be a disservice; the the way they're woven together makes it so much more than the sum of its parts. And it's got giant robots in it. What more could you ask for?
Arma 3
Ashen
Caves of Qud
Chris Thursten's Photoshopped Face
Creaks
This game has the vibe of exploring a magical book, complete with tinkly bell the that sound when you succeed in tricking a coat rack to do your bidding.
Dicey Dungeons
Endless Sky
Getting Over It with Bennett Foddy
The Dark Souls of video games. Punishing, brutal, but fair.
Hearthstone Battlegrounds
iRacing
Legends of Runeterra
Megaquarium
Mutazione
Night in the Woods
Ooblets
Portal 2
Project Hospital
ProHo is a fantastic management sim—possibly the greatest ever—but its diagnosis system is what makes it special. Investigating patients' symptoms and diagnosing their illnesses gives you a periodic change of pace that short-circuits any feeling that you're just going through the management motions.
Project Wingman
Return of the Obra Dinn
Tenderfoot Tactics
An obliquely fascinating and mysterious world that invites you to explore and discover, combined with a hefty, varied, environmentally-inflected deterministic tactical combat system that seems to have endlessly interesting permutations, and very smart approach to its challenge and diffculty systems.
The Legend of Heroes: Trails of Cold Steel
Haunted by a member of the establishment turning around and saying "Have you considered that tradiations are good actually"
The Legend of Heroes: Trails Of Cold Steel IV
Game number 9 is too big, has far too many characters, has an act 2 that's mostly pointless, and needlessly over-explains some things. It also has multiple air-punching moments, made me cry on a Saturday night and has a credits sequence that makes me forgive so much and I'm still thinking about it.
Thirty Flights of Loving
Xenoblade Chronicles Definitive Edition
8800 Blue Lick Rd
Age of Empires II: Definitive Edition
Age of Empires III: Definitive Edition
Animal Crossing: New Leaf
Animal Crossing: Pocket Camp
Armoured Commander II
Bastion
Beat Saber
Besiege
Black Mesa
I really like what you've done with the Xen.
Blade and Sorcery
Bloodborne
BPM: Bullets Per Minute
Bugsnax
Captain Forever
Carto
Cities: Skylines
Cloudpunk
Cook, Serve, Delicious! 3?!
Creeper World 4
CrossCode
I was very charmed by this game, but also a bit done with extended jumping puzzles by the end (even if it was mostly optional). It's JRPG enough to satisfy the itch without descending into the more annoying genre tropes; self-aware without being meta. Also the Emilie bug gag never got old.
Cultist Simulator
Daggerfall Unity
Darkest Hour: Europe '44-'45
Darksiders Genesis
Dead Cells
Deadside
Don't Starve
Dragon Age: Inquisition
DRAGON QUEST BUILDERS 2
Dungeons and Dragons Online
Dwarrows
A charming nonviolent game about helping a displaced people build themselves a new home while solving puzzles and exploring a pretty fantasy-themed world. Great sense of place and a wide variety of peaceful forms of play.
Eliza
Elsinore
Far Cry New Dawn
The multiplayer Far Cry game that got most of it right (only Primal is still better but no multiplayer). More outposts = more fun!
Final Fantasy XIV: Shadowbringers
Football Manager 2019
Football Manager 2021
Forza Horizon 4
Generation Zero
Guild Wars 2
Gunfire Reborn
The game that kept me and my friends coming back since its first early access release to shoot shit and shoot the shit.
Gunpoint
Halo: Reach
Hearts of Iron IV
Hearts of Iron IV: Kaiserreich
This mod for HoI4 got me over the hump of "getting into HoI4". The conceit of this alt-history mod is the Central Powers winning World War I leading to a WW2 showdown with a syndicalist France/UK. The in-depth commitment to it's lore makes this game complete fascinating.
Heaven's Vault
Hell Let Loose
Hexcells Infinite
Homeworld
If Found...
Ikenfell
In Other Waters
Lair of the Clockwork God
Last Oasis
Mark of the Ninja: Remastered
Mars Horizon
Don't be scared off by its menus and numbers: while Mars Horizon presents as a management sim, it's far more chill than that. A relaxed, beautifully-rendered and satisfyingly haptic, and, most importantly, optimistic portrayal of the past and possible future of human exploration of the solar system.
Marvel Puzzle Quest
MO:Astray
Möbius Front '83
MOLEK-SYNTEZ
Monster Boy and the Cursed Kingdom
Fun metroidvania with some neat puzzles and boss designs allowed by some unique abilites across a handful of creatures you can play as. Not as challenging or beautiful as Hollow Knight, and some things don't feel as tight, but worth a go if you want a similar itch scratched.
Monster Hunter: World
Mordhau
Mount & Blade II: Bannerlord
Murder by Numbers
Nauticrawl
Necrobarista
Nioh 2
A historical jaunt through Nobunaga's greatest hits, as you happen to there to do participate in most of his exploits. And also kill demons. Many demons. Sometimes with your own demon powers. They also explode into loot. Those bits probably aren't very historically accurate. Has pettable cat demons.
Observer: System Redux
Grimy, horrific Polish cyberpunk - a little glitchy and occasionally poorly cued or with systems I could have done without (stealth sequences), but a very memorable world and story.
Opus Magnum
Ori and the Blind Forest
Oxygen Not Included
Pandemic Legacy: Season 1
Pantry Tetris: Home Edition
Pathologic 2
Fantastic atmosphere and interesting premise. I'm not done with it yet, but so far highly recommend to anyone who likes an engaging story. Heavy subject matter though, so check out Hbomberguy's video of the original game, if you're on the fence.
PGA Tour 2K21
Pillars of Eternity
Pillars of Eternity II: Deadfire
A great fantasy romp with a very enjoyable cast of characters and some fairly complex political considerations for you to inevitably mess up or compromise on.
Pistol Whip
Pokémon GO
Post Scriptum
Post Void
Prey
Raging Loop
Brilliant visual novel with a layered mystery box structure that actually pays off beautifully, incorporating my beloved time loop concept, and both the game Werewolf and, at least apparently, actual werewolves. If you enjoy mystery/horror visual novels you owe it to yourself to check it out.
Remnant: From the Ashes
One of the most fun coop experiences I've had, and it's even great by yourself! More games need to get on the Soulsborne with guns bandwagon.
Resident Evil Revelations
Rocksmith 2014 Edition
Not sure if this actually counts as a game, but it's kept me playing my guitar (badly) since 2014. Since 2012 if you go back to the original.
Root
Sagrada
Most soothing ASMR clicky dice-rolling sounds.
Saints Row: The Third
Shadow Empire
Sid Meier's Civilization V
Sid Meier's Civilization VI
The new game rule modifiers added in the updates really emphasize the rogue-like-ness of civ
Sonic Mania
SpeedRunners
I know that people rate this game highly already, but seriously: it's underrated. It's such a uniquely and perfectly conceived racing game, and its capacity for hijinks and hilarity are rarely surpassed in anything like it. A fantastic way to kill a few minutes (and be very noisy) with pals.
Spiritfarer
SquareCells
S.T.A.L.K.E.R.: Call of Pripyat
Stardew Valley
A lovely way to spend time with my partner. There's a slow down time mod which makes co-op more manageable.
Streets of Rage 4
Superliminal
Surprisingly uplifting for a perspective-based puzzle game. I'm seeing it compared to Portal a bunch, but that never gave me actual vertigo like this did (in a good way). It's light and clever, in both puzzling and comedy.
Tabletop Simulator
Tales From Off-Peak City Vol. 1
The most excellent pizza baking and delivery simulator of 2020.
Tetris Effect: Connected
Probably the best Tetris game on the market now has multiplayer, and it's a really fun, unique twist with the 3-on-1 mode that sees one player deploying power-ups against a trio of players who can occasionally fuse their board together in one of the most emotional Tetris experiences you'll ever have.
The Elder Scrolls II: Daggerfall
theHunter: Call of the Wild
The Legend of Heroes: Trails from Zero
Confusingly not a prequel. A story of a city claimed by two nations, its corrupt government, its mafia, and the police whom everyone hates. Play as a new police division whom even the cops have no respect for because you're not doing "real police work", as you're like "helping people". Despicable!
The Legend of Heroes: Trails of Cold Steel II
No, really, classism is very, very bad.
The Legend of Heroes: Trails to Azure
Confusingly the sequel to Zero. Continue playing possibly the only good cop to ever exist. As the political machinations seeking to wrest control of the city seek to collide. More investigations! Finally have a protagonist's parents mentioned! Have a beach episode! (That's mostly bad). Feed a cat!
The Legend of Zelda: Breath of the Wild
The Norwood Suite
Big shout out to Cosmo D if they're reading this you're a perfect being.
The Pedestrian
The Sexy Brutale
The Textorcist: The Story of Ray Bibbia
Toby's Nose
Total War: MEDIEVAL II
A lockdown nostalgia trip. I've been installing every mod you can think of and playing it days in a row. It's like I'm 15 again, but in a good way?
Townscaper
Aimlessly build beautiful towns. The screenshot retweets from dev @OskSta keep brightening my timeline.
Trackmania (2020)
Transistor
Two Point Hospital
Uncharted: The Lost Legacy
Unexplored
Universal Paperclips
Untitled Goose Game
Valorant
VirtuaVerse
Warframe
Free-to-play 3rd person space ninja shooty slashy space combat open world mining conservation fishing skateboarding game. Now with mechs. 3500 hours says I can't be wrong because the alternative is too painful to contemplate.
Wasteland 3
What the Golf?
Joyous and clever. Several laugh out loud moments as it did the unexpected. A real treasure of an experience.
World of Warships
Wurm Unlimited
Yakuza 0
Yakuza Kiwami 2
The original definitely has a place and still has more style, in fact I think it's the better game. This was my first game in the Dragon Engine though which is amazingly detailed, it's like BEING there maaaan.
Your Future Self